A National Call to Link Arms for Democracy

By NEIC Co-Founders Victoria Collier and Ben Zion-Ptashnik
May, 2014



"When I despair I remember that all through history, the way of truth and love has always won. There have been tyrants and murderers, and for a time they can seem invincible, but in the end they always fall, think of it - always!"

- Mahatma Gandhi

For Americans, these are dangerous and momentous times. We have only a small window of opportunity to break the grip of moneyed interests on our government, before an advancing oligarchy consolidates power and locks in tyranny. 

This article is an urgent call to organize a mass-based political movement in the coming months and through the 2016 elections. If we rise to the occasion and fight, we can reclaim democracy, regain control of our future, and preserve the dreams of our children, and for the coming generations.

Without a sweeping grassroots movement, loudly pushing and protesting for reforms, populist candidates, or coalitions in Congress will never have the power to defeat the forces of a corrupt ruling class. Robber barons have resurfaced with a vengeance in the past four decades, openly attacking our democratic system, while buying power to extend and protect their privilege in perpetuity.



Read the full article in these publications - please repost and share:
Truthout   |   The Progressive   |   Popular Resistance



---


MORE DEMOCRACY ARTICLES BY THE NEIC:


 

A National Call to Link Arms for Detroit -

Rally on July 18th

On July 18 thousands of activists and dozens of organizations will converge on downtown Detroit to protest the privatization of the city's assets and the disconnection of water to tens of thousands of low-income residents. 
Read full article at Progressive.org

See Michigan Action Page

UPDATE: August 17, 2104 - Protesters Gain Detroit Water Shut-Off Moratorium, Demand Investigation of Suspected Rampant Corruption

---

Election Rigging, Dark Money in Cantor's "Upset" Loss to Koch Stealth Candidate - Dave Brat
Truthout.org  
June, 2014
Read

---

How to Rig an Election
Harper's Magazine
November, 2012
Read

Review: "Those of us who've faced the ugly truth about America's voting system, yet still believe it possible to wrest that system from the clutches of the right (despite the criminal inattention of the Democratic Party, and most progressives), suddenly have something we can cheer about at last, and send out far and wide ASAP: How To Rig an Election, Victoria Collier's excellent cover story in the November Harper's."

- Mark Crispin Miller, Author of "Fooled Again" and "Loser Take All"



---

 
 

JOIN THE MOVEMENT       


Help us reclaim American democracy, end corrupt corporatism, balance the economic playing field, and pass our children a hopeful future.

ABOUT THE NEIC 


---


SOLUTIONS       


PUBLIC FINANCING OF CAMPAIGNS

TRANSPARENCY & PUBLIC OVERSIGHT OF BALLOTS

PROTECT VOTING RIGHTS & END VOTER SUPPRESSION

TAX WALL STREET & END CORPORATE WELFARE

END CORPORATE PERSONHOOD 

CLOSE THE LOBBYIST REVOLVING DOOR

READ MORE









 
 

"Human progress is neither automatic nor inevitable... Every step toward the goal of justice requires sacrifice, suffering, and struggle; the tireless exertions and passionate concern of dedicated individuals." 

― Martin Luther King Jr.





---

FEATURED LINKS



Justice Rising: Alliance for Democracy Newsletter 
Read

---

The New Populism Agenda
Read

---

ALEC Exposed: How the Koch brothers and corporate interests write the laws that govern YOU
Read

---

How Covert Agents Infiltrate the Internet to Manipulate, Deceive, and Destroy Reputations
Read

---

The Threat to Net Neutrality by John Oliver

---

Jim Hightower on the Rise of Populism

---

Oldie but Goodie - The Daily Show Takes on Electronic Voting 

 

 
EVENTS & ACTIONS!



A MUST WATCH, HISTORIC SPEECH! The Reverend William Barber of the Moral Mondays Movement at Netroots Nation 2014. Be prepared to get SERIOUSLY INSPIRED!
---
Oppose the hostile corporate take-over Detroit, election fraud, and suspension of democratic government|  MICHIGAN ACTION PAGE 

40% of Detroit's population is about to have their water shut off
The Detroit Water and Sewage Department is conducting mass water shut offs in Detroit Michigan which will effect over 120,000 account holders over a 3 month period (June-September 2014) at a rate of 3,000 per week. This accounts for over 40% of customers who are using the Detroit Water system and has been dubbed a violation of Human Rights by various organizations. 70,000 of those accounts are residential accounts which could amount to anywhere from 200,000-300,000 people directly effected.
JOIN THE DETROIT WATER BRIGADE   |  SIGN THE PETITION TO PROTECT DETROIT'S WATER
UPDATE: SUCCESSFUL PROTEST ON THE 18TH LEADS TO 15 DAY SUSPENSION OF WATER SHUT-OFFS
Read More
---




BACKBONE CAMPAIGN ACTIVIST TRAINING CAMP




August 4-12  Sign Up Now!

 




99 RISE - MARCH FOR DEMOCRACY




May 17th for 37 days, 480 Miles from Los Angeles to Sacramento  
---
Amend the Constitution to Restore People's Voices in Our Democracy - PR Watch
On June 3rd, 2014, the Senate Judiciary Committee will hold a hearing on a constitutional response to the crisis of money-in-politics that has developed as a result of the U.S. Supreme Court's recent line of campaign finance decisions, such as McCutcheon v. FEC and Citizens United v. FEC. Over two million signatures will be delivered to the Committee, demanding that Congress take action to amend the Constitution to get money out of politics.
---
PETITIONS
---
Petition the candidates in the 2016 presidential primary to answer one question: How are you going to end the system of corruption in Washington?


---
MOVE TO AMEND 

We, the People of the United States of America, reject the U.S. Supreme Court's Citizens United ruling and other related cases, and move to amend our Constitution to firmly establish that money is not speech, and that human beings, not corporations, are persons entitled to constitutional rights. 


---
US PIRG CITIZENS UNITED 
We're calling for a constitutional amendment that would overturn the Citizens United decision and stanch the flow of unlimited spending by moneyed special interests, returning our elections to the principle of "one person, one vote."

Sign the petition for local resolutions.


---
COMMON CAUSE 

Sign the petition for a constitutional amendment to reverse Citizens United and declare that only people are people. 


---
MOVEMENTS

---
MOVE TO AMEND
CORPORATE PERSONHOOD, CONSTITUTIONAL AMENDMENT
---
MORAL MONDAYS
STATE LEVEL VOTER SUPPRESSION, ECONOMIC JUSTICE, CIVIL DISOBEDIENCE
---
NEW HAMPSHIRE REBELLION


STATE-WIDE MARCH, CANDIDATE PRESSURE, MONEY IN POLITICS, ANTI-CORRUPTION
---
Popular Resistance
About Popular Resistance.org
With the corporate takeover of federal and state governments, more people are becoming politically active in new and creative ways. PopularResistance.org is a resource and information clearinghouse for this movement.
ANALYSIS
---
CAMPAIGN FINANCE

Most Likely to Exceed: Who's poised to double down post-McCutcheon 
Read
---
Seven Initiatives to Get Money Out of Politics
Read 
---
David Simon on Our Rigged Political System
Read
---
VOTING 
The Looming Crisis in Voting Technology
Read

Hack the Vote: The Perils of the Online Ballot Box
Read
States Push to Make Voting More Convenient
Read
---
CORRUPTION

A Shadow Government Controls America
Read
---
ECONOMIC JUSTICE

Ohio: Poster Child for Mindless Global Self-Destruction
Read
---
Racist Detroit Bankruptcy Plan
Read
---
Detroit Bankruptcy Timeline of Events
Read
---
Trade Deals that Threaten Democracy
Read 
---
DEMOCRACY

Crowd-Sourcing Our WayOut of the Crisis of Democracy
Read
---
How to Put US Voters Back in Charge of Democracy
Read
---
BREAKING NEWS
---
Revealed: ALEC's 2014 Attacks on the Environment
An internal tracking document obtained from the American Legislative Exchange Council, ALEC -- by the Center for Media and Democracy/the Progressive Inc. under Texas public records law -- reveals the scope of ALEC's anti-environmental efforts in 2014.


 
Read
---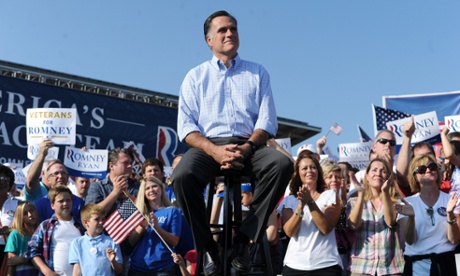 Judge Rules Florida illegally Changed Congressional Map to Aid Republicans   |   The Guardian
Read
---
Unverified E-Vote Computers Report Cantor Loss to "Tea Party" Challenger   |   Brad Blog

D.C. reels after reported upset victory by Dave Brat over the GOP House Majority Leader in Virginia's 7th Congressional District. 
But can the oft-failed, easily-manipulated e-voting results be trusted?...
Read
---
The Dark Money Machine that Beat Eric Cantor
  |   Truthout
One of the reasons - if not the biggest reason - Eric Cantor lost was that he totally underestimated the dark money machine that was the real force behind David Brat's campaign.
Read
---
US Supreme Court Ends Campaign Spending Limits
The Supreme Court Just Gutted Another Campaign Finance Law. Here's What Happened | Mother Jones
Read

Lawmakers React to McCutcheon Ruling | Common Blog
Read
US Freedom Summer II | Robert Reich
Read
Wisconsin Judge Strikes Down Voter ID Law | Reuters
Read
Fifteen Wisconsin Cities vote YES to Overturn Citizens United  |  United Wisconsin
Read
VICTORIES
---
California backs constitutional amendment limiting corporate campaign spending
Read
---
Governor Declines to Appeal Loss in PA Voter ID Lawsuit
---
Vermont Passes Campaign Finance Reform Legislation
Read
---
86 Year-Old Plaintiff In Wisconsin Voter ID Case Reflects On Federal Court Victory
Read
---
13 Wisconsin cities vote YES to overturning Citizens United
Read
---
Oregon Bans Internet Voting
Read
---

SIGN UP FOR DEMOCRACY NETWORK UPDATES
Like us to spread the word